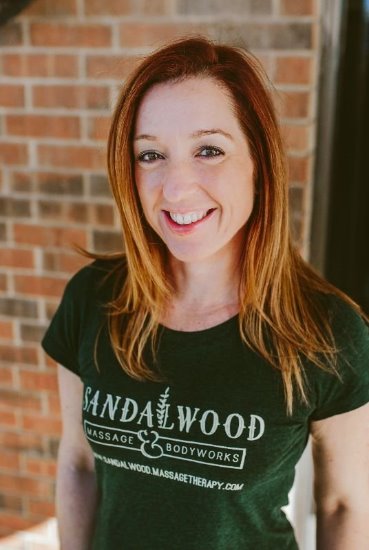 Amber Dunsmuir
MO license #2004036558
Graduated From PMTC and obtained and has maintained her massage therapy license since 2005.
Has specialized continuing education in:
Deep tissue work

Sports massage

Prenatal massage

Reflexology

Lypossage

Arthrossage
Why massage therapy?
I knew a traditional college career was not the right move for me when I graduated from high school. Giving neck rubs and foot rubs to family was something I had always done, so when my aunt suggested going to massage school I looked into it. There was so much more to it than learning how to give a back rub. I really connected to the science of how the human body is made up and functions. I love the idea of healing the body and relieving stress in a natural way, versus taking medications to mask symptoms.It is truly a gift to love your job. I value the opportunity to connect with clients and improve their quality of life through touch.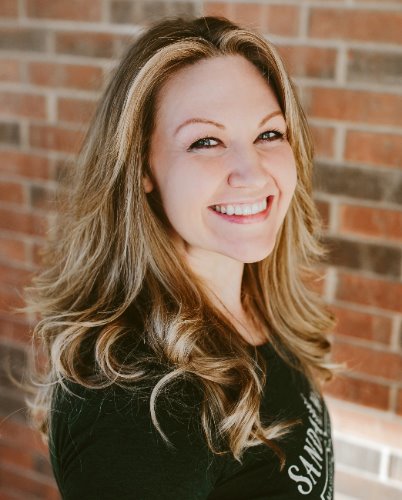 Jessi Waite
MO license #2006009948
Graduated from PMTC and obtained and has maintained her massage therapy license since 2006.
Has specialized continuing education in:
Sports massage

Headaches

Fibromyalgia

Aromatherapy

Lypossage (has been certified since 2010)

Arthrossage
Why massage therapy?
I wasn't always looking to do massage therapy specifically, but I did know helping others made me happy and I wanted to have a job that made me happy! I came from a big huggy loving family, so rubbing on family and friend's shoulders sort of came naturally. I never really acknowledged it as an actual career path until my best friend from high school had a roommate who was going to massage therapy school. I got my first professional massage and immediately knew I wanted to learn how to hone my god given talent into something that would help people feel good! Upon attending PMTC (Professional Massage Training Center) I found there was much to learn about the inner workings of the body and with that knowledge not only could I make people just feel good, but I could potentially fix or alleviate what causes their pain altogether by helping the body heal itself! 13 years later and I still have a great passion and love for what I do and for those I'm working on.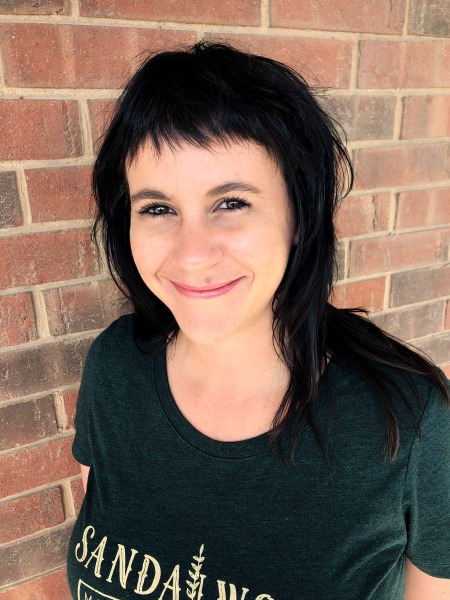 Kayti Martz
MO license # 2011035000
Graduated from PMTC and obtained and has maintained her massage therapy license since 2012
Specializes in:
Swedish Massage

Therapeutic Massage

Deep Tissue Massage

Hot Stone Massage
Why massage therapy?
I describe what lead to my career in massage therapy as a "perfect storm". I never expected to be a massage therapist - I just wanted to be a person who got a lot of massages. But sometime around 2010-2011, I started feeling a strong pull toward change. I'd previously been fulfilled and excited by my job at the time, as a Search Engine Optimizer/QA website tester, but I began to realize I wanted my work to resonate with me on a more personal level. My father had passed away in 2009 which, I'm sure, was a constant and fresh reminder of how fleeting life can be. Throughout this time I had been getting professional massages and for me, personally, the immediate and intense sense of well being they gave me didn't, and still doesn't, compare with anything else in this world. It kind of dawned on me one day, what if I did this? This amazing feeling that I have right now - what if my job was to help people get to experience this sense of relief every day? Almost immediately after, I was online and saw an advertisement for a massage therapy school. It felt like a sign from the universe, a big arrow pointing this way. I chose to follow it and am so glad I did. Facilitating in the healing and well being of my clients is extremely rewarding.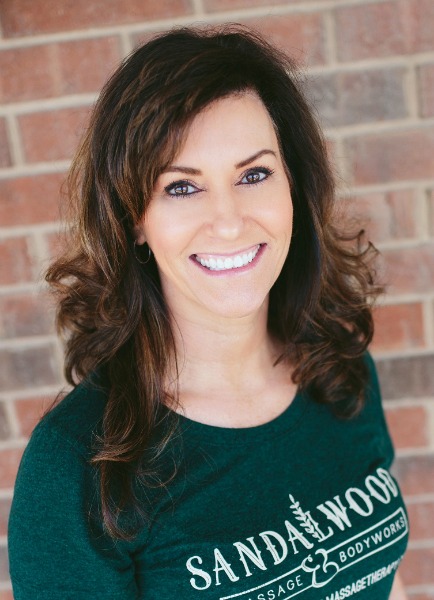 Tammy Alexander
MO license # 2005037744
Graduated from Missouri College of Esthetics and obtained her Esthetic license in 2004
Specializes in :
PCA Facials (sells PCA products)

PCA Chemical Peels

Waxing/ Tinting

Dermaplaning

Make-Up

Lypossage (zone 3 only)

Cryoclear

Micro Needling

Plasma Skin Tightening/Firbroblast
Why Esthetics?
"To love what you do and feel that it matters; how could anything be more fun?" - Catherine Graham
When I was a child I was constantly in the bathroom playing with lotions, perfumes, and make up mixing things together and giving my friends and family my beautiful creams! After working in the cosmetic field and seeing people struggle with their self-esteem due to skin conditions, I realized they needed more help over just covering up with make up. This fueled my passion to learn more about skincare. I wanted to help give people a beautiful outside to match their beauty within. We all know life is hard enough without having to also worry about what other people think of our face everyday! It brings me true pleasure to help someone overcome their skin care issues and love who they see in the mirror.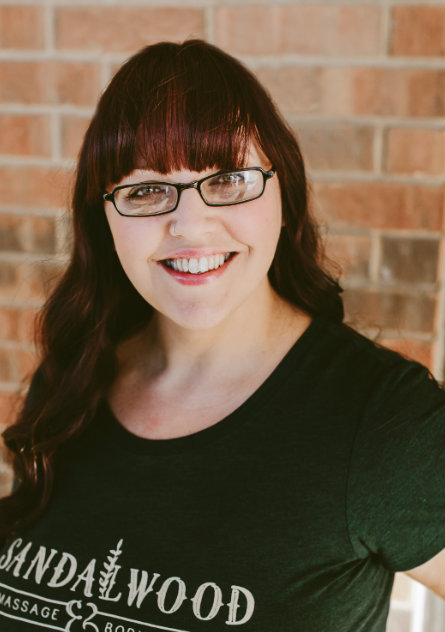 Tonya Veit
MO license #2013023070
Graduated from PMTC in 2009 / Graduated from MCOC in 2013
Specializes in:
PCA

Facials (Sells

PCA

Products)

PCA

Chemical Peels & Advanced Peeling Techniques

Dermaplaning

Face & Body waxing

Lash & Eye Brow Tinting

Make Up Application
Why Esthetics?
As a child I was always playing with my mother's or grandmother's makeup; giving anyone a makeover who would sit long enough. During my pre-teen years I struggled with horrible acne, with no guidance or knowledge on how to treat it.
I started in this industry as a massage therapist working in a local spa. It was there I received my first facial. I was amazed at how great it made my skin look and feel! I then I wanted to become an esthetician and help others find their own beautiful healthy skin. I graduated from Missouri College of Cosmetology in 2013 and have been working as a licensed esthetician ever since!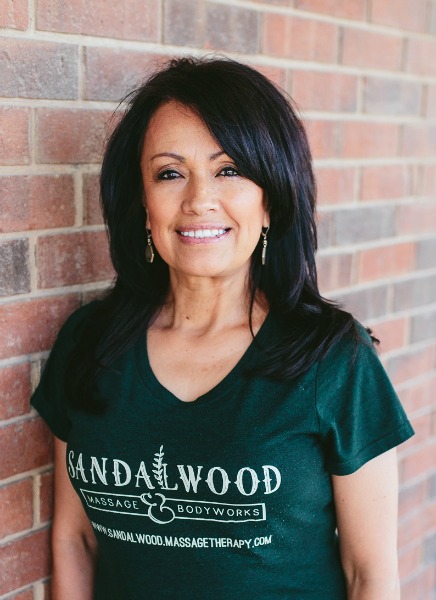 Roxana Shuster
MO license # 2003031431
Graduated from Academy of Hair Design and obtained her Nail Tech license in 2002
Specializes in:
OPI (polish, gel, products)

CND (shellac polish & products)

Nail Dipping

Nail art & French painted nails

Paraffin wax
Why Nails?
I have always loved having my nails done and how it made me feel clean and pretty. I feel it is the perfect way to accessorize outfits or outwardly express who you are or how you're feeling. I love doing nails because it doesn't feel like a job, since I love meeting new people and making them feel special and pretty! I am also bilingual, speaking both English and Español.